Factory Expo Home Centers specializes in all aspects of the manufactured home industry, delivering beautiful homes at Factory Direct pricing.
Factory Expo Home Centers was founded in 1999 in Phoenix, Arizona starting with our original factory location in Chandler, AZ. Since that time, the company has enjoyed significant, hard won growth and now has 19 well-established factory located model centers across the United States. We have become the nation's largest independently owned manufactured home retailer!
Factory Expo has delivered over 15,000 homes to happy homeowners over the years (see Customer Reviews & Testimonials) and we pride ourselves in making sure our customers are pleased with every aspect of their new home. Our factory direct business model and value based pricing platform gives customers access to low, everyday pricing. We offer an extensive selection of quality built homes direct from the manufacturer and provide unmatched service and support.
The reputable manufacturers we work with draw on many decades of industry experience, skillfully combining advanced technology and modern design principles to produce high quality yet affordable manufactured homes. Each factory teems with highly skilled technicians, craftsmen and assemblers and each home is regularly inspected during every phase of the construction process to ensure that all quality control standards are being met.
Factory Expo Home Centers offers free factory tours daily, giving homebuyers the unique opportunity to see how our homes are built up close and personal. Call a housing consultant today to set up an appointment for a free factory tour.
Fast Facts
Over 15,000 happy homebuyers
Located exclusively at factories
Free factory tours daily
19 Sales centers serving 47 states
Specializes in custom orders
Famous for running HUGE sales & promotions
Furnished model villages at every sales center
Convenient, complimentary hotel rooms for customers
Founded in 1999 and headquartered in Phoenix, Arizona
All homes are sold factory direct, saving our home buyers money
About This Location
This Factory Expo Home Centers location is located in Rocky Mount, Virginia and we deliver our finely crafted homes to Virginia, Delaware, Kentucky, Pennsylvania, Ohio, Tennessee, North Carolina, Maryland, Washington DC. Contact a housing consultant at 1-800-893-4971 for more information about our homes.
About Fleetwood Homes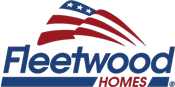 Since 1950 Fleetwood has been surprising families with how much home they can afford. Over the years, we have satisfied nearly 1.5 million customers by offering the quality, floor plans, and design options that home buyers expect to find in a custom home.